this is 2005
a promise of a brighter future.
the arms of a loved one.
reversed hindsight galore.

wrlc and the shape of things to come.
this is we rock like crazy . releases (coming soon)
// We Rock Like Crazy 02 // 12" // The Crystal Understanding :: Timmy & Tammy »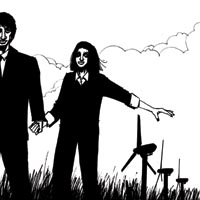 The records that´s been years in the making but still is one hell of a killer. A perfect popsong for an imperfect world, some stellar remix work and a splendid cover by
Brian Wood
.
// 12" // The Weathermen :: Dear God »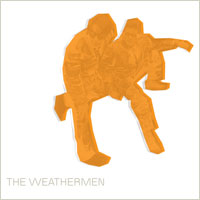 It´s never as good as the first time. Well, we´re out to try and prove that wrong. Reuniting with those belgian sweethearts The Weathermen for a pre-album (out in 2006) tet-a-tet feeding four tracks to the remix-machine. Just think Prothese, File Not Found, This Fish Needs A Bike, Rotersand, and stunning newcomer Jenny.Exe. Did you think it? Good.
Just like the record will be.


// 12" // Neoncoil :: Renewal »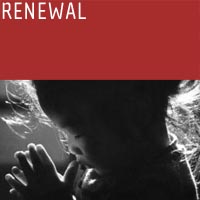 Can it get any better than this? I mean, sure we´re biased but, really, this is such warm, cold, dark, melodic, beautiful, electro it almost hurts. Damn, this kid has talent.
// 12" // Solar :: Teach You »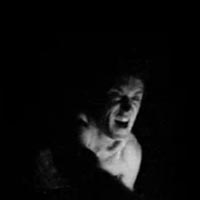 Out of the dark must come bass. All those EBM-wannabes might want to sample a bit of Solar mastery before they sell their gear and resign themselves to their accounting jobs forever. Go! Leave now! Solar is here to reign supreme.
// We Rock Like Crazy Special 01 // 2 x 12" and / or CD // Kinderglück »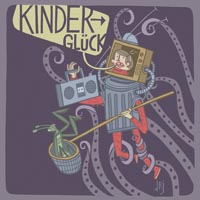 Kids love tentacles, no secret there. But we here at WRLC also love kids. So what better way to bring those two together than a big spanking jinglyjangly compilation themed around the simple question "What music would you play for your kids - if you had any". Rounding up electro veterans and newcomers alike, and packaged in a bee-autiful
Ghostshrimp
cover this could really only get ANY better if all proceeds would be donated to a kiddy-hospital. Which they will be, so it´s probably time to polish up on the good old hyperbole.
__
The Rorschach Garden - Follow