this is 2006
this is where we are.
uncondinitional being.
here. now. just.

wrlc is distributed by ourselves,
flexx
,
neuton
& a bunch of russian mp3 pirates. also
these shops
are known to carry our stuff.
this is we rock like crazy . releases (current)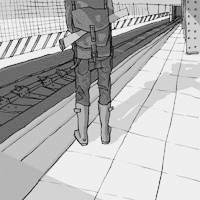 7000 spanish people can´t be wrong.
And who would want them to be? This might be the birth of something great. Crossatlantic supergroup Jetlag founded by Darrin Huss, James White + Dave Rout providing a taste of what Minimal ElectroWave should sound like.
Flipside features Punx Soundcheck kicking some futurepop-ass.
// We Rock Like Crazy 05 // 12" // The Weathermen :: Daytime TV »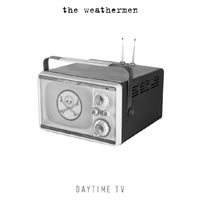 The Weathermen return to Vinyl.
It´s been twelve years already + they couldn´t have chosen a better time. Dancing among the ruins of a crumbling music industry they were picked for what will furthermore be know as our "danciest record so far".





// We Rock Like Crazy 04 // 12" // Bastards of Love :: Rituals »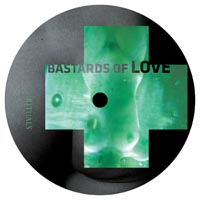 First Bastards outing on our main imprint. Dirty Electro, Smoothy Grooves + a genuine Wave anthem by another hero of better days resurfaced.




// We Rock Like Crazy 03 // 12" // Psyche :: X-Rated »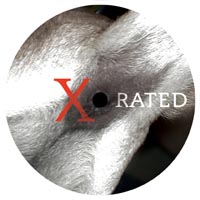 Make room in your record crates for the controversial (just what excatly IS that on the record label?)
X-Rated 12" - whereupon wave heroes Psyche get, dare we say it, jiggy, on the Electro floor.

No small thanks to the Remix work of fine folks like James White (Creme), The Weathermen (Poison!), Bangkok Impact (Creme/Putsch 79), Ra-X (Angelmaker Records), Cursor Miner (Lo Recordings) & Goteki.




// We Rock Like Crazy 01 // 12" // I Satellite :: Bubbleboy Remixed »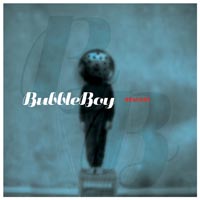 On shiny blue Vinyl, packaged in a beautiful full color cover.
7 tracks tracing the tragic life of Bubbleboy from his happy beginnings to his dark and lonely end.

Starting off with a naive Minimal-Synth track by I Satellite, on to the military singalong sailor-shuffle beats by Freischwimmer, the first side ends with a romantic electronic summer evening hymn by This Fish Needs A Bike (ex - S.P.O.C.K.) and all seems fine and well.

But side B sees an unexpected plunge into darkness, as bad times invade the Bubbleboy´s life:
sinister electronics by Charly Kent (Kommando 6), an all to short glimpse of light in a heartbreaking boy-meets-girl tale by Solitude FX, until all hope comes to a grinding halt with Echo West´s unrelenting dark wave version. And as it ends we listen to It & My Computer (Invasion Planete) and their morbid funeral pop.

It´s hard to believe that all these versions build upon the same song, but that´s how a Remix album should be, as far as we are concerned.





// Privatvergnügen 02 // 12" // Bastards of Love :: II »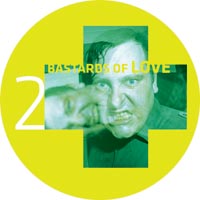 #2 on our fly-by-night Sublabel

More Cover-Versions. More minimal Synthpunk madness, as the Bastards of Love take on Sixth Comm (twice), Chaos Z, the Cure + Laura Brannigan.
This spells Minimal-Elektro to ynthpunk and back. Oi!

Now in it´s 2nd pressing - naturally labeled 301 to 450 of 300.




// Petting Zoo 01 // 10" // Bastards of Love vs. Genevieve Pasquier »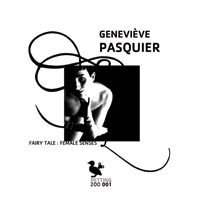 In a bizarre twist on the old "boy meets girl" the Bastards of Love gets all cozy with Mrs. Thorofon in a stunning mix of EBM-styled Minimal-Elektro tracks with a healthy dose of Noise thrown into the mix.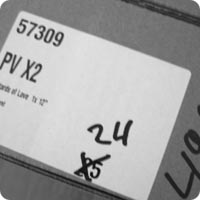 So, your are toying with the idea of buying some of our swag and are wondering how to lay hands on our quality product. Now, the easiest and most fun way would be to ordder through our very own
mailorder
, where you will find not only wrlc releases but also an eclectic array of electronically tinged releases, handselected by bunch of juggling baby kittens, at your persusal.
However you might also try one of the following fine etablissements:
{Belgium}
{Canada}
{Germany}
{Holland}
{Spain}
{Sweden}
{UK}